Paul Dougherty, N. A.&nbsp
(1877-1947)
View Artist Biography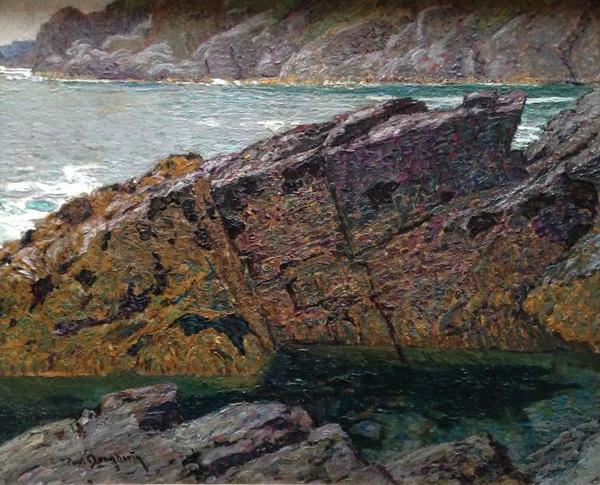 Title:
"Seal Cove" - Cornwall, England
Paul Dougherty became a widely-known painter of dramatic marine scenes and desert landscapes.

Of his success, John Sloan said: "Everything came to him; all his pictures sold, he won all the prizes. The rich delighted to honor him, and his wives were glamorous" (Falk).