Granville Redmond&nbsp
(1871-1935)
View Artist Biography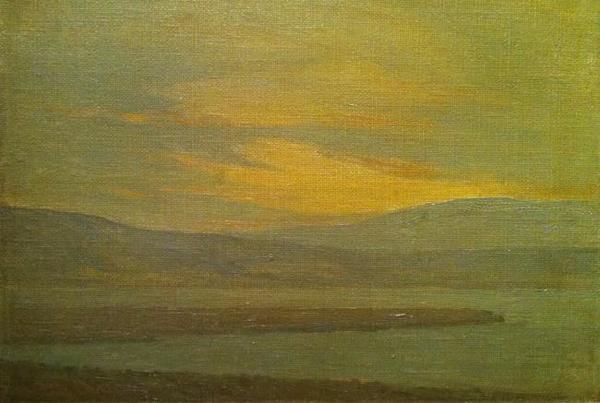 Medium:
Oil on canvas/board
Signed lower left
a.k.a. "Bay View at Sunset"
Retains original Courvoisier (SF) frame
Ex-collection: Mildred Albronda, author of unpublished manuscript on Granville Redmond.

Exhibited:
The Oakland Art Museum
Oakland, California
December 3, 1988 - January 29, 1989

Laguna Art Museum
Laguna Beach, California
March 9 - April 30, 1989

Gallaudet University
Washington, D.C.
July 1989

Illustrated in catalogue: Granville Redmond -page 58, plate 26.

In the summer of 1916 Redmond moved his family to Belvedere, Marin County for its beauty. From his home he viewed the bay of San Francisco on one side and Mt. Tamalpais on the other. His home was also located just a few doors away from his close artist friend, Gottardo Piazzoni.