Jeannette Maxfield Lewis&nbsp
(1894-1982)
View Artist Biography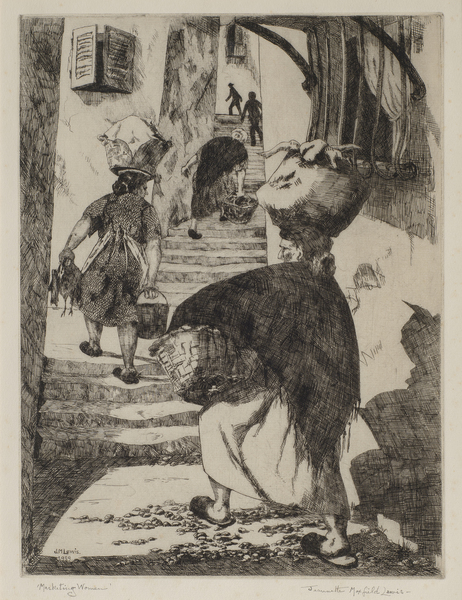 Plate: Signed and dated lower left
Titled and signed in pencil
Edition: 26


Jeannette Maxfield Lewis produced nearly 200 different etchings, all in small editions. She exhibited regularly in annual exhibitions with most of America's printmaking societies. Lewis began experimenting with printmaking under Armin Hansen in 1931, first with small drypoints, later moving into etching. Early on her subject matter was very similar to Hansen's namely, ocean scenes, harbors, and fishermen. Over the years, her inspirations came more from her travels to Europe and Mexico; studies of village and town life, human activity, and architecture.