Maurice Del Mue&nbsp
(1875-1955)
View Artist Biography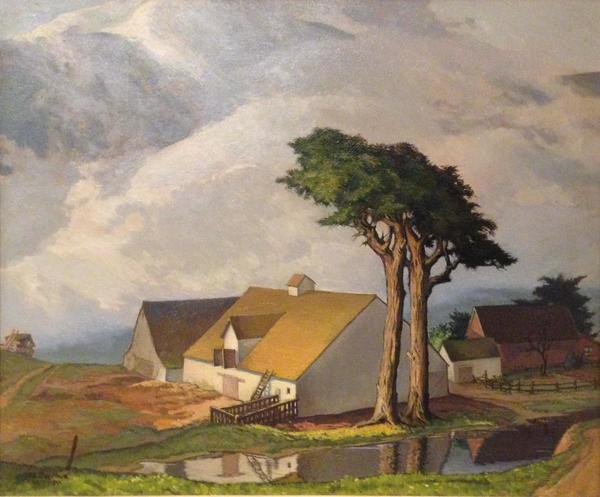 Title:
"Spring Fog near Pt. Reyes"
Signed and dated lower left
Titled and signed on reverse

Exhibited: ART WEEK - "A Nationwide Art Fair", Nov. 25 through Dec. 1, 1940.

As "dairy fever" struck Marin County during the 1850s and 1860s, every available bit of grassland formerly grazed by elk and the Mexican longhorns became forage for dairy cattle. Marin County became the major contributor of dairy products in the state, and soon the Point Reyes dairy industry became famous.

As early as 1933 Del Mue maintained an art studio in the small town of Forest Knolls in Marin County. These local dairy farms inspired Del Mue to paint "Spring Fog near Pt. Reyes".