Pedro J. de Lemos&nbsp
(1882-1954)
View Artist Biography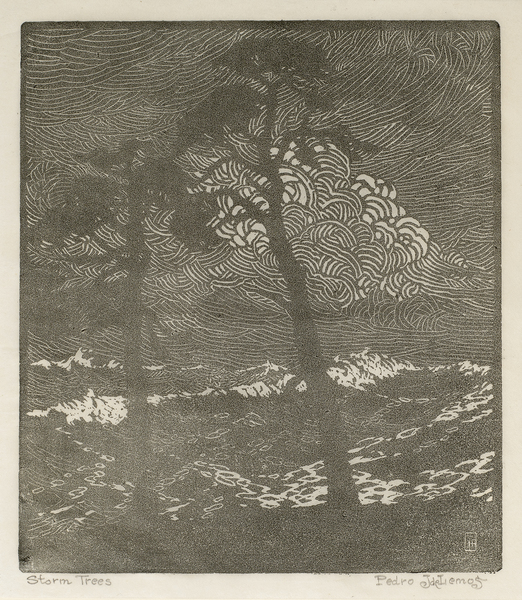 Plate: Signed with cartouche lower right
Titled in pencil lowerleft
Signed in pencil lower right

Pedro J. de Lemos was the last nationally recognized leader of the American Arts & Crafts Movement.

On wood engraving:

"This method of print making requires great skill. On a polished piece of hard wood a design is sketched and carefully incised with a variety of very sharp metal tools, including a "graver" or "burin." Typically, the artist sees his composition as a design with black lines on a white background (line method) or white lines on a black background."

Source: Pedro de Lemos/Lasting Impressions: Works on Paper, 1910-1945, by Robert W. Edwards/2015.