Catherine Comstock Seideneck&nbsp
(1885-1967)
View Artist Biography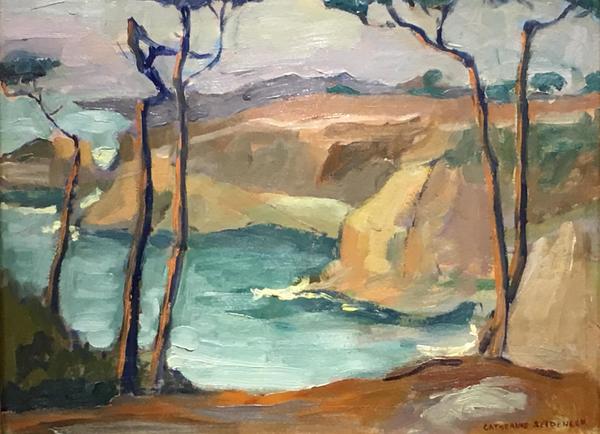 Title:
"China Cove at Pt. Lobos"
Signed:
Estate signed L.R.
Estate signed lower right

~An accomplished artisan and teacher ~

Catherine and George Seideneck were married in 1920 and made Carmel their home, establishing studios and becoming prominent members of the art community. Both artisans and teachers - she was recognized for her equal skill in oil, watercolor, pastel, and oil washes; as well as perfecting the art of sculptured leather.
INQUIRE
View Artist Biography