Mary J. Coulter&nbsp
(1880-1966)
View Artist Biography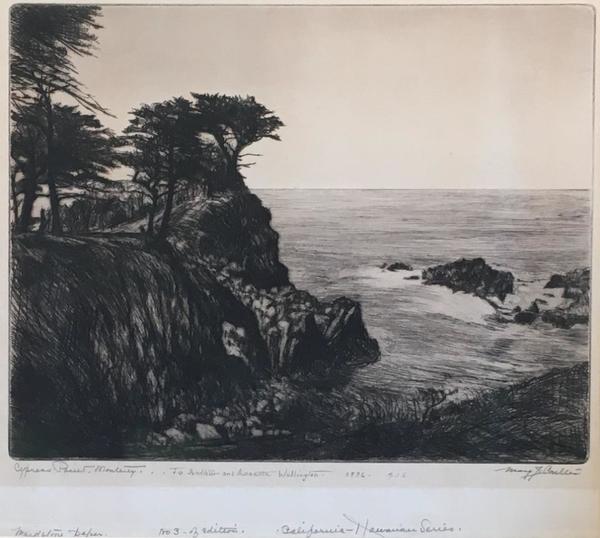 Title:
"Cypress Point, Monterey"
Titled lower left; signed lower right
Dedicated and dated lower center
Titled and signed on reverse
No. 3 of edition

~Painter, etcher, craftsman~

Mary Coulter was a pupil of Lionel Walden in Hawaii for two seasons and later of Charles Hawthorne at Cape Cod. In 1926 she was assistant director of the San Diego Fine Arts Gallery and in the late 1920s moved to Santa Barbara where she lived until her marriage to O. L. Clark in 1953. She then moved to Amherst, MA where she remained until her death on Oct. 18, 1966.