Edward Borein&nbsp
(1872-1945)
View Artist Biography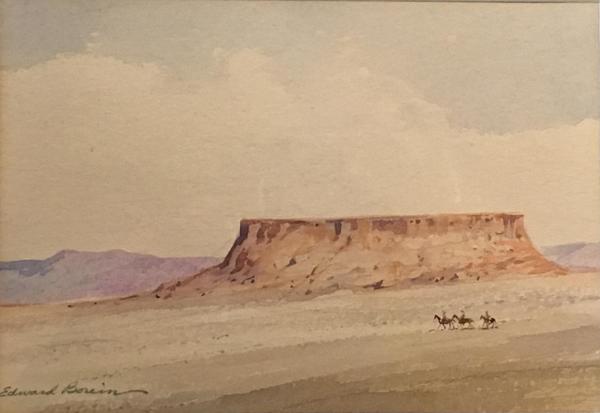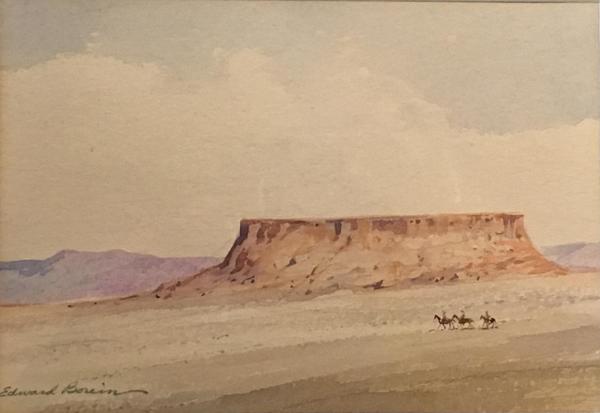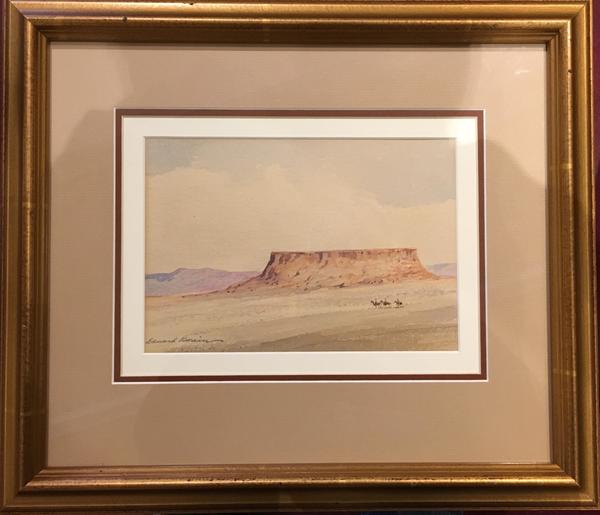 Size:
5 1/2" x 7 3/4" approximately
Signed lower left

Edward Borein died on May 19, 1945. Only two days before he was in his El Paseo studio sharing one of his famous stories. His eulogy described him as the "Last artist of the longhorn era".

To quote from the 'Santa Barbara News press: "With etching tool and brush, with acid and paint Ed Borein 'wrote' the history of America's West, of a way of living and -- all-important -- of a way of thinking, that will be part of America's strength long after the details of the West are forgotten…"