Armin C. Hansen, N.A.&nbsp
(1886-1957)
View Artist Biography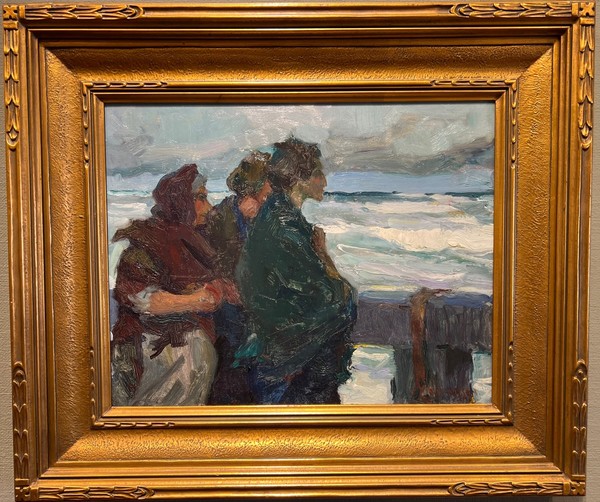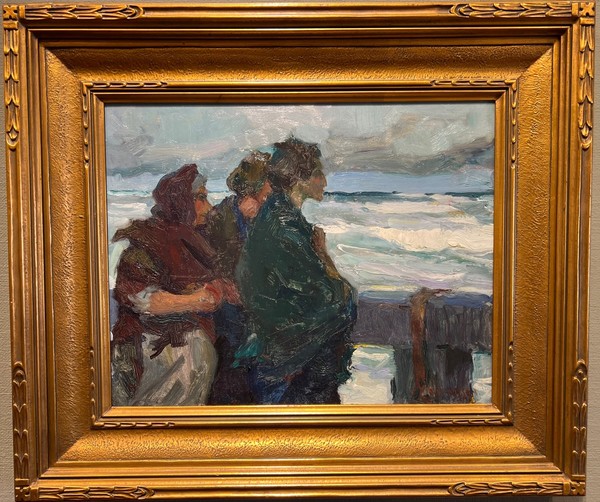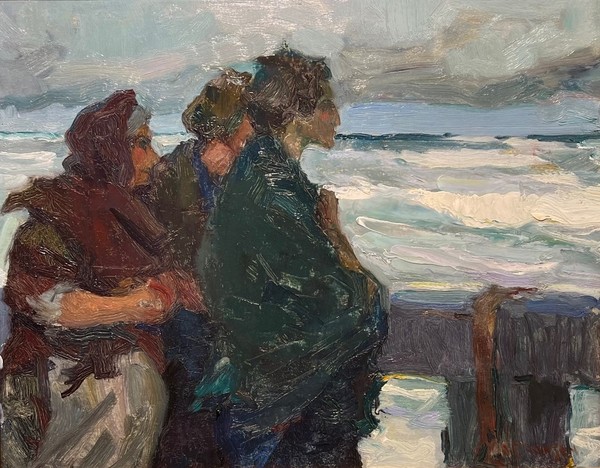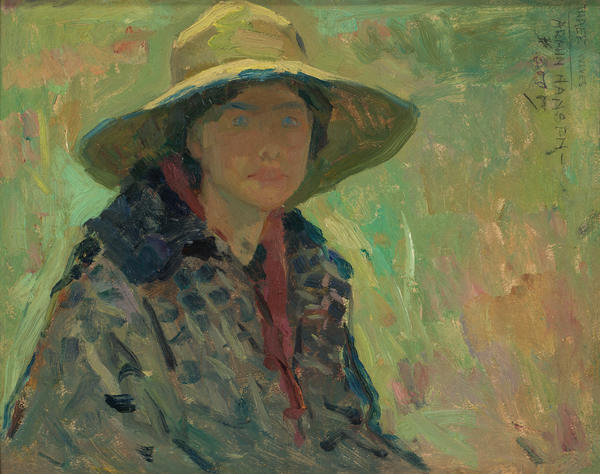 Signed lower right
Titled and signed upper right on reverse
Hansen also painted a beautiful young lady with a wide brim hat on reverse.

At the San Francisco Art Association's Annual held in the spring of 1918, Hansen won the Silver Medal in painting for The Noon Hour and The Boats-Monterey; he was also given the Purchase Prize.

Louise Taber of The Wasp reviewed his three other paintings:

"The first canvas that arrested my attention was one by Armin Hansen, called De Volder's Shop. It is a Belgian snow scene. The old building with its green front is seen between the leafless trees. The age, the picturesqueness, and the atmosphere are most delightful. One is held by it, and after leaving it, one perforce, returns again. Nearby hangs Salmon Fishermen, by the same artist, a characteristic group seen against the rich yet subdued tones of a sunset sky. His Boy with a Cod is an attractive canvas done in grays. In all of Mr. Hansen's work the coloring is admirable." Taber reproduced his canvas in The Wasp entitled Three Wives.

In the summer of 1918 he conferred in Carmel with William Ritschel who recognized his immense talent and arranged for Hansen's first solo exhibition in New York City. This show reportedly netted sales of seven thousand dollars and opened "America's top galleries…to admit the paintings of this rough-hewn fellow from California.