Paul Starrett Sample, N.A.&nbsp
(1896-1974)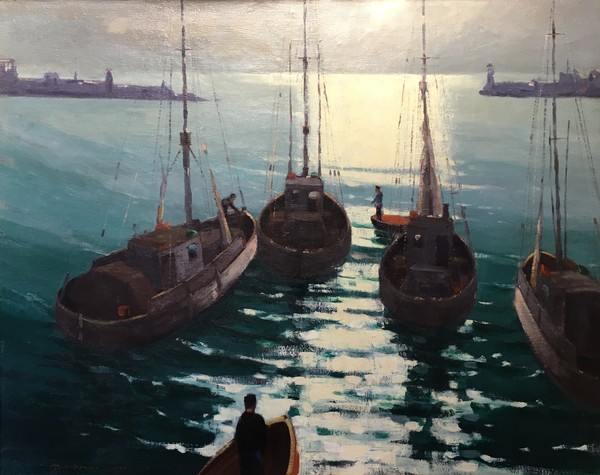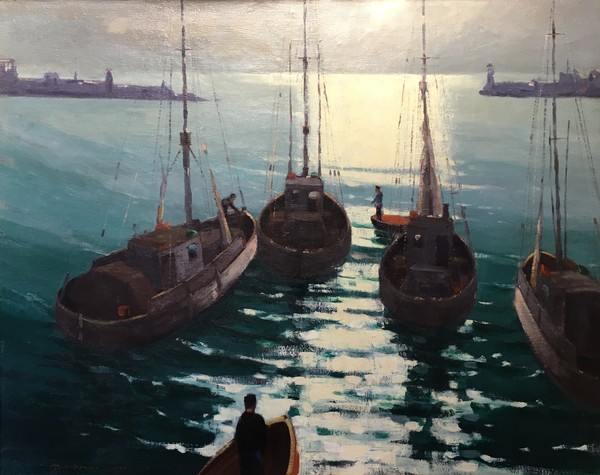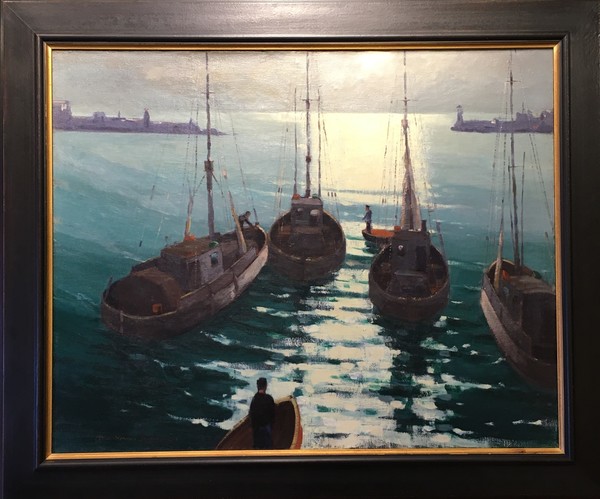 Title:
"Boats - San Pedro Harbor"
Signed and dated lower left

In 1925, he moved to California and enrolled at the Otis Art Institute where he took lessons from Stanton MacDonald-Wright and Frank Tolles Chamberlin. By 1926, he was a faculty member at USC and spent the next ten years teaching and painting local subjects.

Throughout this period he was part of the small group of artists that developed the California Style of watercolor painting. He often chose to paint busy cityscape scenes which often included local people in their everyday environment. These watercolors were shown in the California Group traveling exhibitions and in Los Angeles and New York.