Donatus Boungiorno&nbsp
(1865-1935)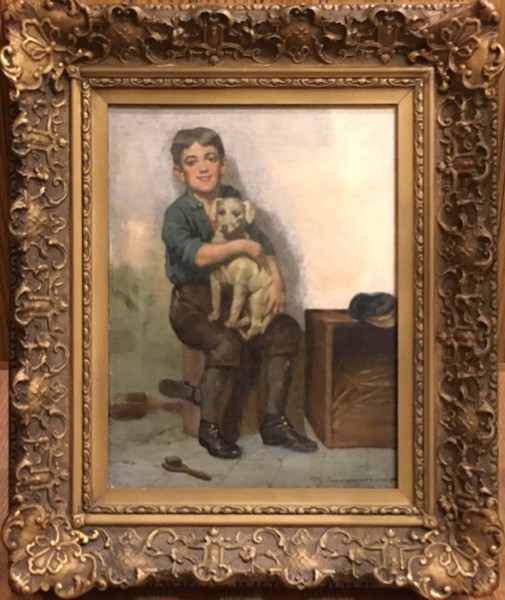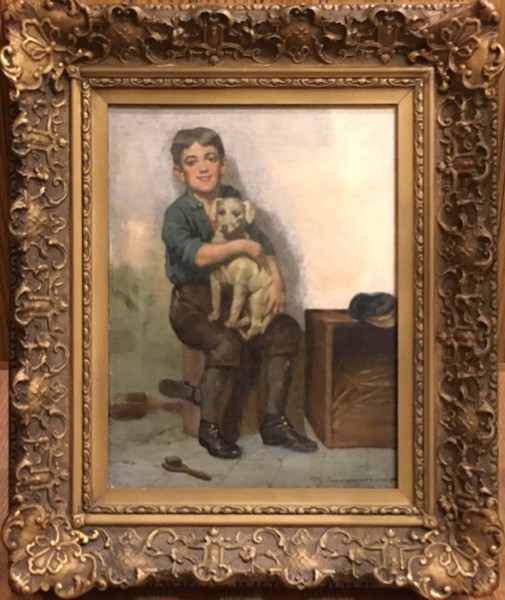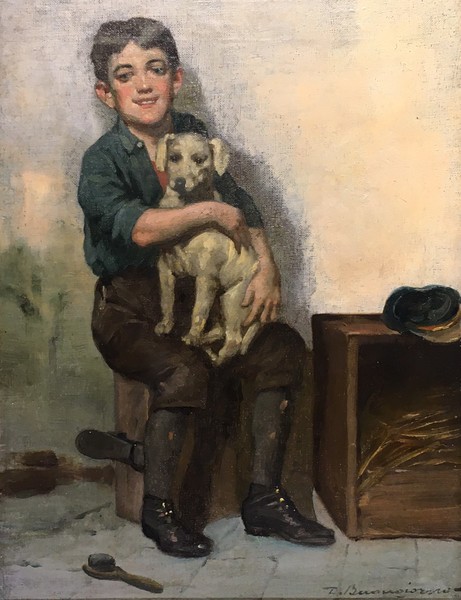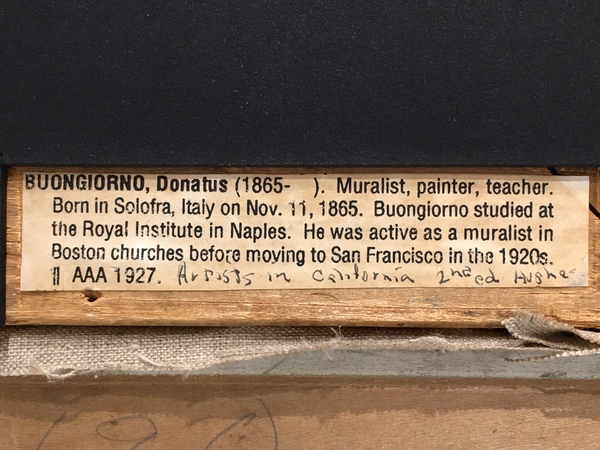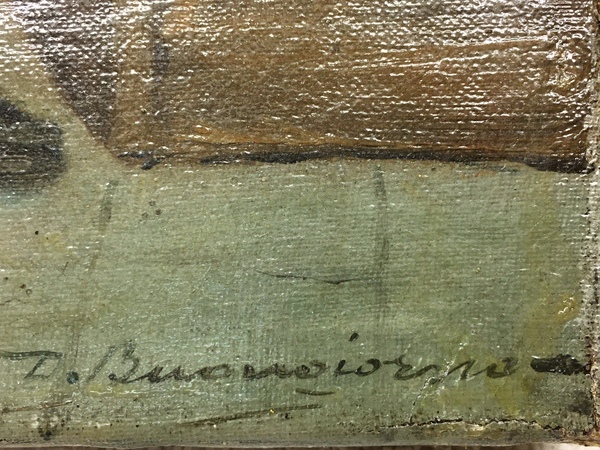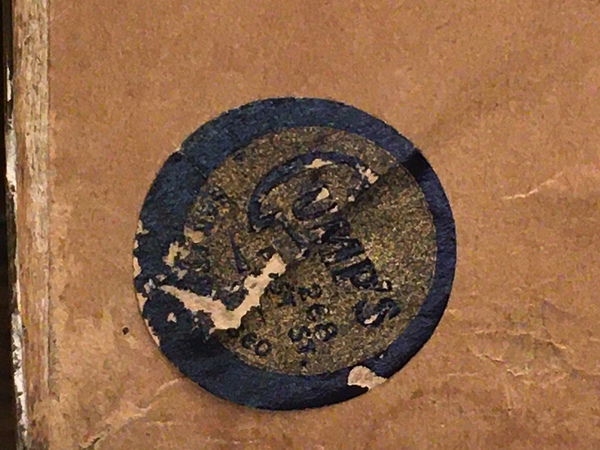 Title:
"Shoeshine Boy with his Dog"
Signed lower right

His works are a window into the mind of a man who emigrated to America in the late 1800s. His images express appreciation for the opportunity to make the U.S. his home, while also recalling memories of the people and landscapes of his native southern Italy.

A skilled artist and artisan, who had a successful career in two countries. Donatus Buongiorno was a late-19th- and early-20th-century Italian and American artist of Naples and New York.

He was born in Solofra, Italy. Studied at the Royal Academy of Naples. He emigrated to New York in 1892 and became a naturalized American citizen in 1895. In the early 1900s through the 1920s, he painted commissioned murals in Italian-American Catholic churches in New York, Boston, Indianapolis and Brattleboro, Vermont. In Italy, in 1909, he worked on the restoration of La Collegiata di San Michele Arcangelo, an important 17th-century church in his hometown of Solofra, Avellino, and he had an exhibition of paintings there.

In 1911 in Italy, he attended an international art congress of art educators in Rome, while back in the U.S., he had work accepted in the prestigious, competitive annual exhibition of the Pennsylvania Academy of Fine Arts in Philadelphia, Pennsylvania.

Throughout his life, he made easel paintings which he sold out of his studios in New York and Naples. He also imported paintings from Italy to the U.S. which he sold in New York, San Francisco and elsewhere, acting as a dealer for other artists.