Carl Oscar Borg&nbsp
(1879-1947)
View Artist Biography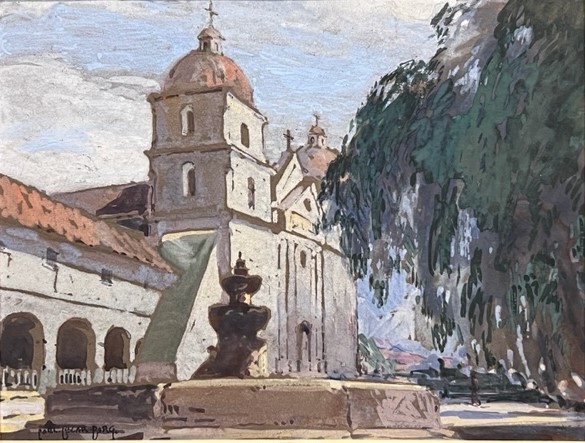 Signed lower left

Carl Oscar Borg sailed from his homeland in Sweden for the U.S. in 1901. He discovered Santa Barbara in 1903 as he made his way from San Francisco to Los Angeles. California provided the opportunity, support, and the spiritual environments, which permitted his talents to unfold, and his genius to develop. He enjoyed sailing out to the Channel Islands and often camped out weeks at the time to paint.

He taught art at the California Art Institute in Los Angeles, and at the Santa Barbara School of the Arts. He was the first art director for major Hollywood studios and worked with Sam Goldwyn, Douglas Fairbanks and Cecil B. DeMille.

He was a protégé of Phoebe Hearst, friend of personalities like Edward Borein, Thomas Moran and Charles M. Russell, could create any subject in any medium, and do it well. He was most successful and highly regarded during his lifetime, receiving numerous awards and medals.
INQUIRE
View Artist Biography