View Artist Biography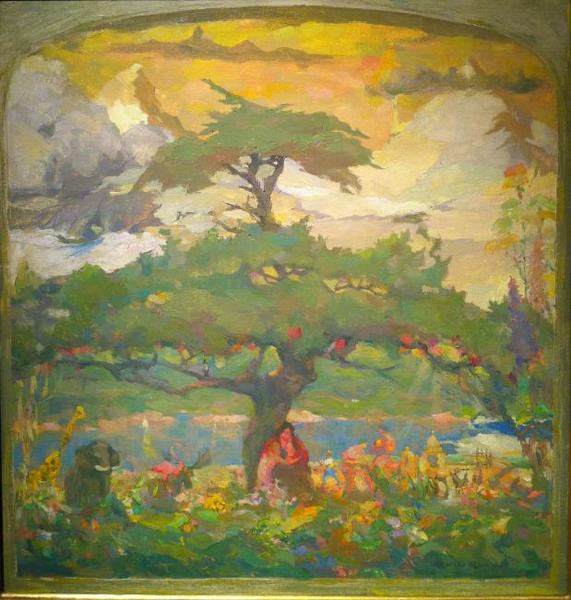 Title:
Study for the Tree of Life
Estate signature lower right
Estate stamp on reverse
Authentication and Provenance accompanies painting
Directly from the estate of Armin C. Hansen

Exhibited:
Armin Hansen: The Artful Voyage

Pasadena Museum of California Art/Jan.-May, 2015
Crocker Art Museum/June – October, 2015
Monterey Museum of Art/Oct. 2015 – Mar. 2016.

Illustrated: Armin Hansen: The Artful Voyage by Scott A. Shields, PhD., (2015) - page 212. Published on the occasion of the exhibition.