Catherine Comstock Seideneck
View Artist Biography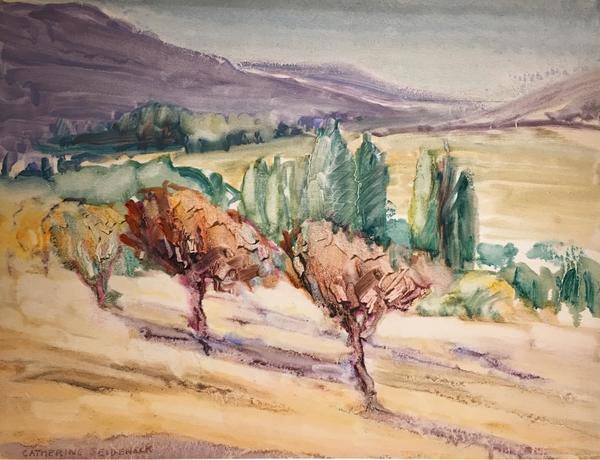 Medium:
Oil wash on paper/board
Signed:
Estate signed L.L.
Estate signed lower left

~An accomplished artisan and teacher ~
Equally skilled as a painter of oil, watercolor, pastel, and oil wash

"...She brought back from Europe not only paintings, a
mass of sketches, but a distinctive technique of a rare decorative
quality, and a fine knowledge of color. Now she has developed a
new method of using oil paints in transparent washes on paper and
the result must be seen to get any idea of its effectiveness and
beauty."

Source: Robert W. Edwards/ JennieV. Cannon, The Untold History of the Carmel and Berkeley Art Colonies.