Pedro J. de Lemos&nbsp
(1882-1954)
View Artist Biography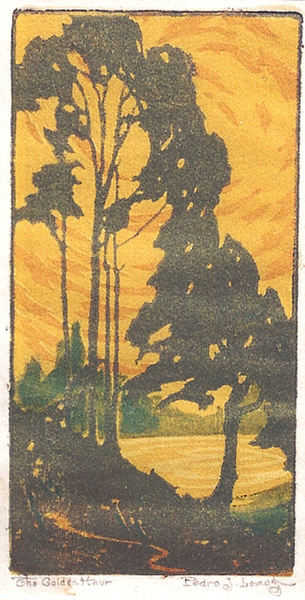 Medium:
Color block print
Titled in pencil lower left
Signed in pencil lower right

(a.k.a. "Eucalyptus Trees"; "The Pool")

Pedro J. de Lemos was the last nationally recognized leader of the American Arts & Crafts Movement. Lemos' primary legacy, regarded today by many collectors, is represented through the exceptional quality of his color block prints, which he produced in limited numbers, circa 1915-1925.

Source: Pedro de Lemos/Lasting Impressions: Works on Paper, 1910-1945, by Robert W. Edwards/2015.