Eyvind Earle&nbsp
(1916-2000)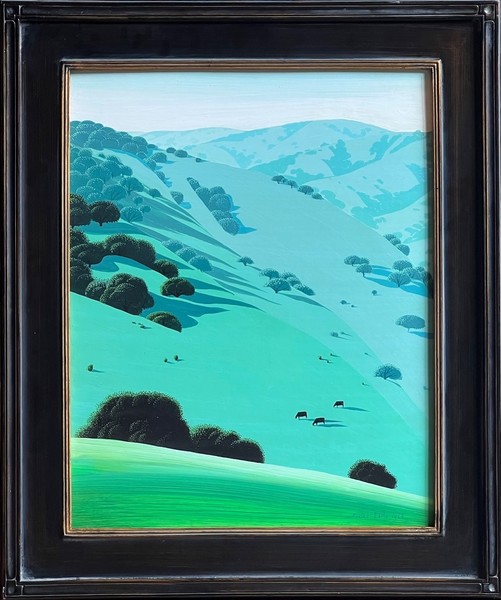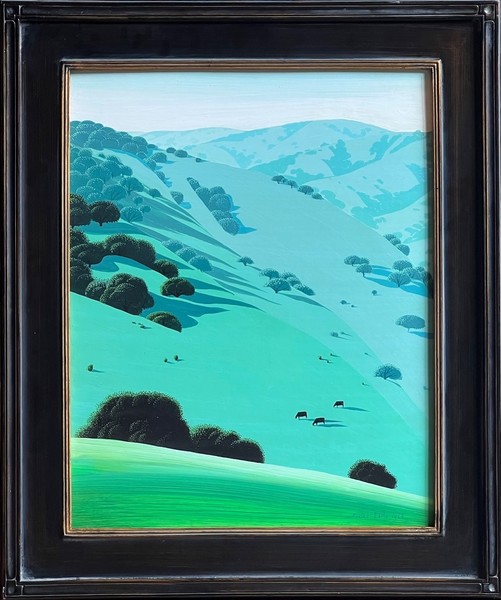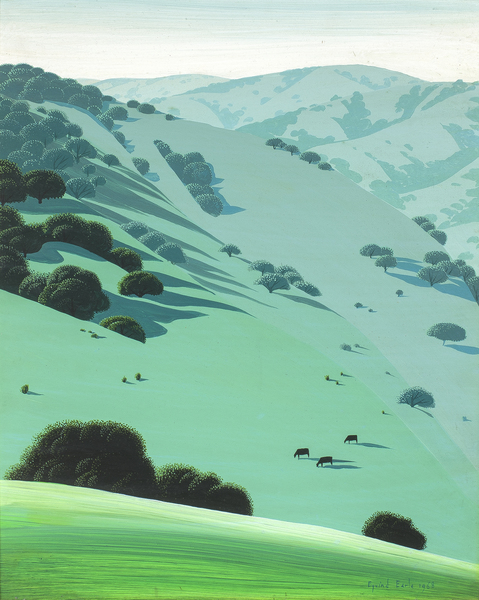 Signed and dated lower right

Evyind Earle was an American artist, author and illustrator. His career has encompassed many different fields. During his lifetime he created many paintings, sculptures, scratchboards, watercolors and drawings. His most famous paintings are of California mountains and valleys of western Canada. He was born in New York City, began painting when he was 10 years old, had his first solo show in France when he was 14, and his fame grew steadily.

In 1951 Earle joined Walt Disney studios as an assistant background painter. Earle intrigued Disney in 1953 when he created the look of "Toot, Whistle, Plunk and Boom" an animated short that won an Academy Award and a Cannes Film Festival Award. Disney kept the artist busy for the rest of the decade, painting the settings for such stories as "Peter Pan", "For Whom the Bulls Toil", "Working for Peanuts", "Pigs is Pigs", "Paul Bunyan" and "Lady and the Tramp". Earle was responsible for the styling, background and colors for the highly acclaimed movie "Sleeping Beauty" and gave the movie its magical, medieval look. He also painted the dioramas for Sleeping Beauty's Castle at Disneyland in Anaheim, California.
INQUIRE