Joseph Jacinto Mora&nbsp
(1876-1947)
View Artist Biography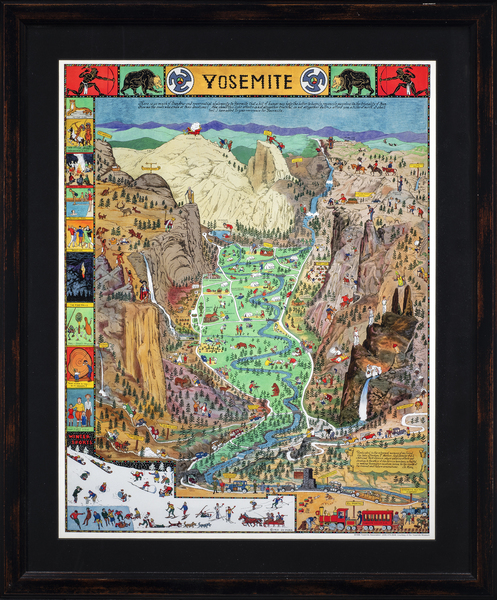 Copyright: 1996 Yosemite Association lower right margin
Published: 1996 Yosemite Association

This map was available from the Yosemite Association and they came with a short history of the map. A short quote from the paper follows. "This reprint of Jo Mora's cartoon-style map of Yosemite Valley is made from the original artwork in the museum. The poster illustrates many historical features of the valley which no longer exist but were left as originally done in 1931. The art from which this poster is rendered is quite faded but through the use of the computer technology the color approaches its earlier appearance."
INQUIRE
View Artist Biography