Joseph Jacinto Mora&nbsp
(1876-1947)
View Artist Biography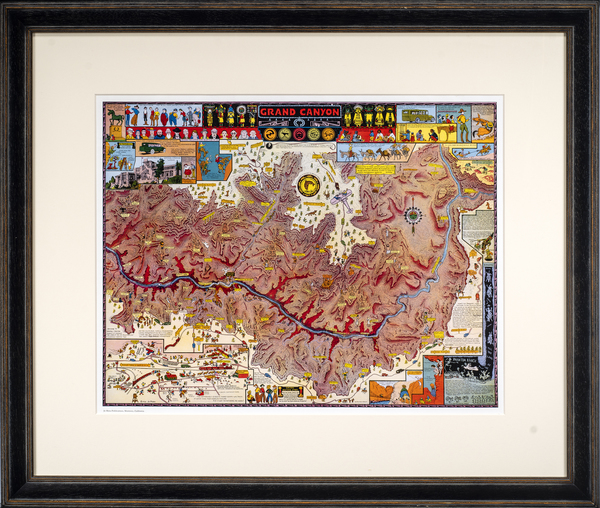 Copyright: 1931 Jo Mora lower left image
Published: 1959
Jo Mora Publications, Monterey, California, lower left margin
Signature: Jo Mora lower left image

NOTE: This map was published 28 years after the first black and white version (1931) and reduced in size with all the details the same except for the items listed below. This version was colored in by Ferdinand Burgdorff one of many close friends Jo had in Carmel.
1. Scenic Airways became Grand Canyon Airlines, and the reference was changed on the airplane. The reference in the bottom left of the image was also struck out, but is still readable.
2. The Harvey Garage in the lower left image was changed to the "Fred Harvey" Garage.
INQUIRE
View Artist Biography