Joseph Jacinto Mora&nbsp
(1876-1947)
View Artist Biography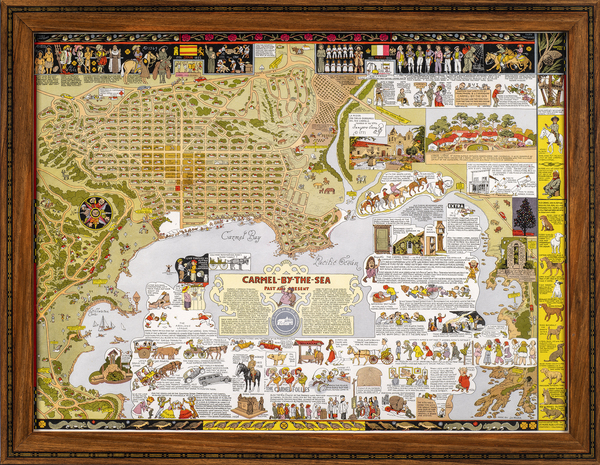 Title:
"Carmel-By-The-Sea" Past and Present
Copyright: 1942 Jo Mora Publications -
Monterey, California lower right image
Published: 1942 Jo Mora Publications
Signature: Made by Jo Mora lower right image

NOTE: Jo made this map for the people of Carmel with a general history and current (1942) events, activities, and local people. Jo was also quite a dog lover and he included some of the town's dogs, gifted with personality, including his own dog Mike Mora. An unknown quantity of these maps had an advertising line added to the lower right margin in blue ink "50c with mailing tube - Jo Mora Publications, Monterey, Ca." was added for stores and places of business that had them on display.
INQUIRE
View Artist Biography