Lester Boronda&nbsp
(1886-1953)
View Artist Biography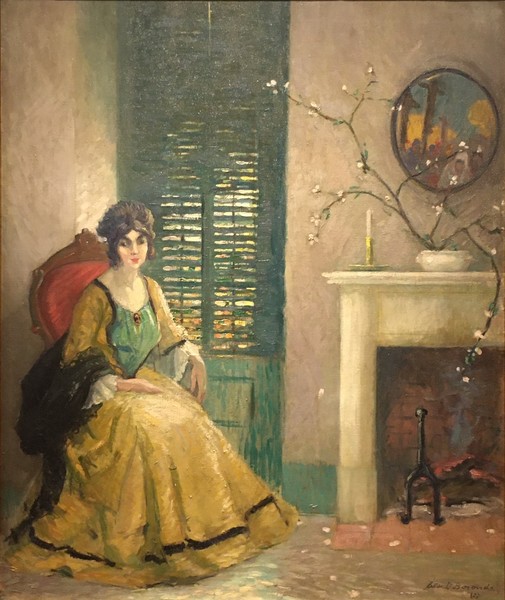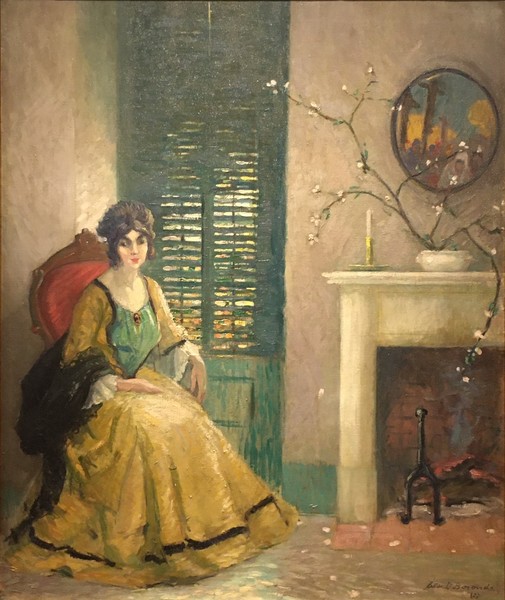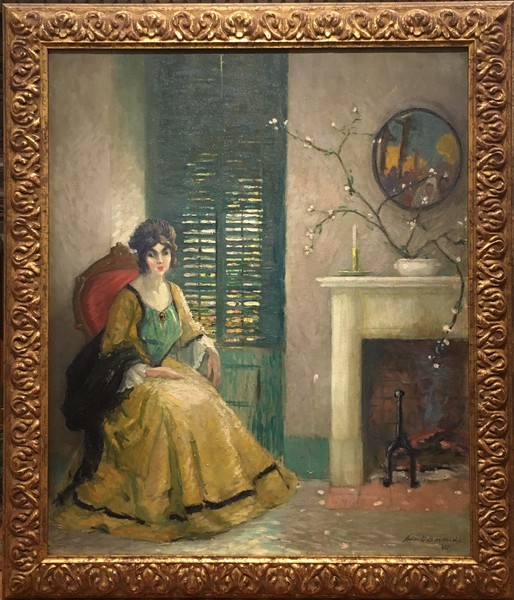 Title:
"Adobe Interior" - Monterey
Signed and monogramed lower right

Exhibited: National Academy of Design, NY; Art Institute of Chicago; Corcoran Gallery, Washington, D.C.; Pennsylvania Academy of Fine Art;
prestigious Braus Gallery in New York in 1914 with a successful one-man exhibit of his Spanish California paintings.

Illustrated in Art in California, 1916, Plate No. 78. (This book was written as a tribute to the successful artists of the day illustrating artworks which were exhibited at the P.P.I.E./1915; however, deciding to also include "Adobe Interior" by Boronda, a significant tribute paid to him by fellow artists who were exhibitors).

Although born in Reno, NV on July 24, 1886, Boronda was a member of an early California family (his great-grandfather was a member of the second Junipero Serra expedition into Alta California in 1770). He was raised on a Salinas cattle ranch where today the family home is a state historical landmark.

His art studies began in San Francisco at the Mark Hopkins Institute under Arthur Mathews and continued at the ASL in NYC under Frank Vincent DuMond. The finishing touches to his art training were under Jean Paul Laurens in Paris and in Munich.

Leaving California in 1913, he moved to New York where he established an important craftsman center which specialized in wrought iron. His painting specialty in California had been genre of old Monterey and, after moving to the East, he painted street scenes of New York. Boronda often spent summers in Mystic, CT before his death in New Canaan on Sept. 19, 1953.

Member: Carmel Art Association; Mystic Art Association
Exhibited: Del Monte Art Gallery (Monterey), 1910; NAD; AIC; Carnegie Institute, 1912; CGA, 1914-1923; PAFA, 1924.
In: Monterey Peninsula Museum of Art; Salinas City Council; Nevada Museum (Reno); California Historical Society; PAFA; Rochester (NY) Mechanics Institute.
INQUIRE
View Artist Biography