Paul Whitman&nbsp
(1897-1950)
View Artist Biography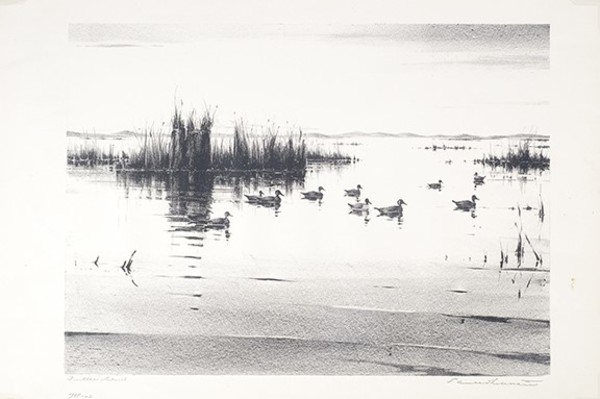 Titled in pencil lower left
Signed in pencil lower right
Edition: 70/100
Directly from the estate of Paul Whitman


He loved to hunt and fish, which is reflected in his work. Lithography, an older technique that became increasingly popular during the 1930s and 1940s was a medium Whitman explored in depth. His lithographs mainly focus on his interest in fishing and duck hunting, subjects he also explored in charcoal, watercolor, and oil. His images of duck hunters scanning the sky or carrying their catch, silhouetted against dark skies, combine the sense of quiet reflection found in the etchings with the depiction of simple day-to-day life developed in his watercolors. Created during a somber period in history, the solitary figures and stormy skies of his lithographs are darker and more dramatic than his earlier work.