Samuel Bolton Colburn&nbsp
(1909-1993)
View Artist Biography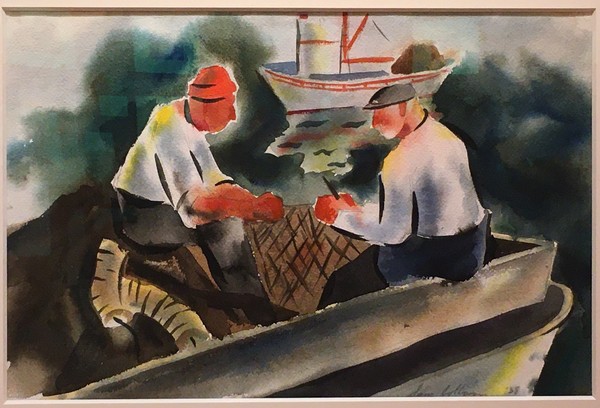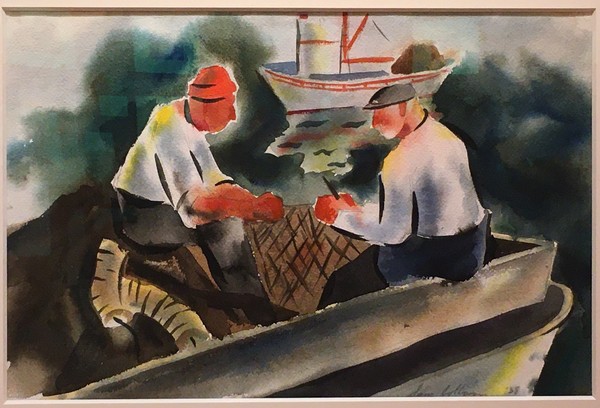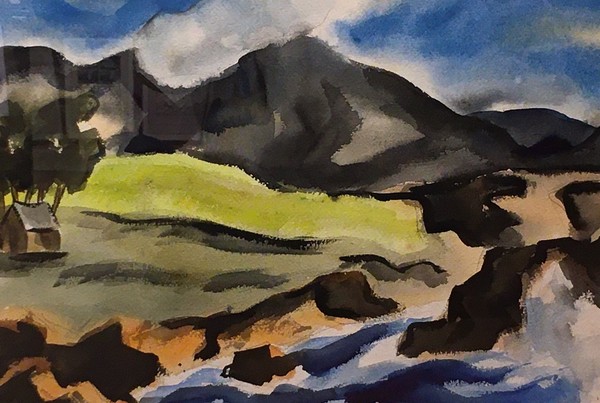 Title:
"Net Menders" - Monterey Bay
Signed and dated lower right
Double sided: Sea and Land

Sam Colburn gained his substantial reputation as a watercolorist and for his early paintings of the Monterey Peninsula in Northern California. He depicted the fisherman and activities around the wharf and in the canneries, and the hills and farm buildings around Salinas and Carmel Valley. His early figural works of Monterey fisherman at work in the sardine canneries made famous by John Steinbeck, reduce the figures to blocky forms in the manner of Diego Rivera.

Reproduced in OLLI@CSUMB/Fall Catalogue-2022, page 3.
INQUIRE
View Artist Biography