George Joseph Seideneck&nbsp
(1885-1972)
View Artist Biography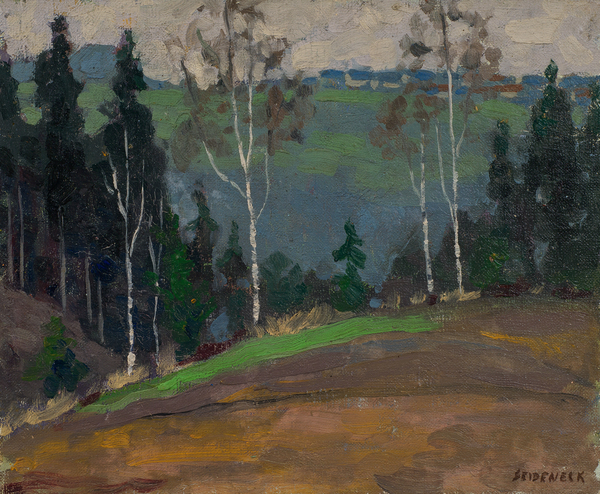 Medium:
Oil on canvas/board
Signed:
Estate signed L.R.
Estate signed lower right
PROVENANCE: From the estate of:
GEORGE J. SEIDENECK
Carmel Valley, Dec. 1, 1972
Arne Halle – Trustee

~An accomplished artisan and teacher ~
Won recognition as a portraiture, photographer and landscape painter

As a youth, he had a natural talent for art and excelled in drawing boats on Lake Michigan. Upon graduation from high school, he briefly became an apprentice to a wood engraver. He received his early art training in Chicago at the Smith Art Academy and then worked as a fashion illustrator. He attended night classes at the Chicago Art Institute and the Palette & Chisel Club.

In 1911 Seideneck spent three years studying and painting in Europe. When he returned to Chicago he taught composition, life classes and portraiture at the Academy of Fine Art and Academy of Design.

He made his first visit to the West Coast in 1915 to attend the P.P.I.E. (SF). Seideneck again came to California in 1918 on a sketching tour renting the temporarily vacant Carmel Highlands home of William Ritschel. While in Carmel he met artist Catherine Comstock, also a Chicago-born Art Institute-trained painter. They married in 1920 and made Carmel their home, establishing studios in the Seven Arts Building and becoming prominent members of the local arts community.
INQUIRE
View Artist Biography