Thomas A. McGlynn&nbsp
(1878-1966)
View Artist Biography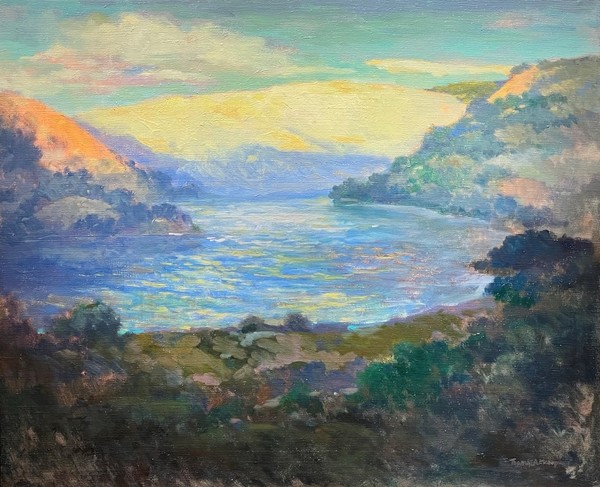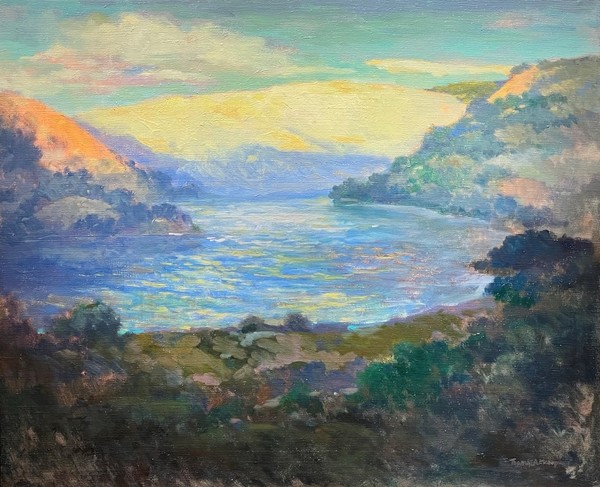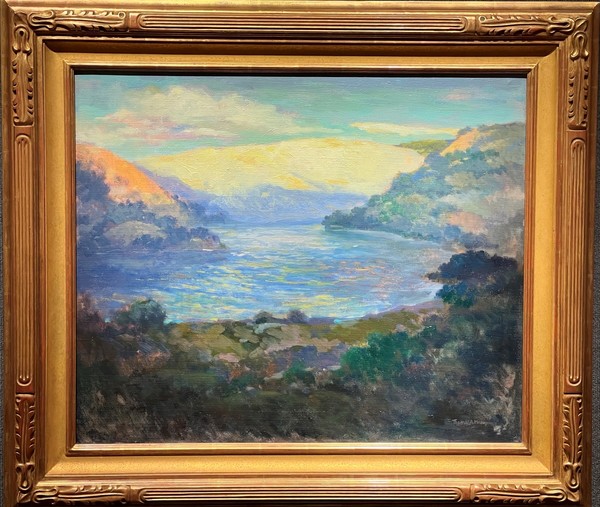 Signed:
Estate signed L.R.
Estate signature lower right
Directly from the estate of Thomas A. McGlynn

Front cover of gallery catalogue…
Thomas A. McGlynn (1878-1966)
Craftsman, Designer, Teacher, Painter, "a lifetime dedicated to artistic passions…"

Selected paintings by early California artist Thomas A. McGlynn
Copyright 2005 by Trotter Galleries


"The Cove" had been given to the artist's son and was never signed by the artist, as it was a gift in the family and never meant to be sold.
Tom McGlynn the third signed a letter of authorization for an estate signature stamp to be applied to the front of the painting, and copied directly from another signed McGlynn painting, as most collectors prefer seeing an artist signature. This is a common practice for situations like this when authorization is given by the family. Many major artworks have authorized estate signatures, including artwork by Franz Bischoff, Edgar Payne, Alson Clark, etc. what rarely seen is a painting having a signed letter by the authorized family member, and for a specific painting like we have for "The Cove".
INQUIRE
View Artist Biography