William F. Jackson&nbsp
(1850-1936)
View Artist Biography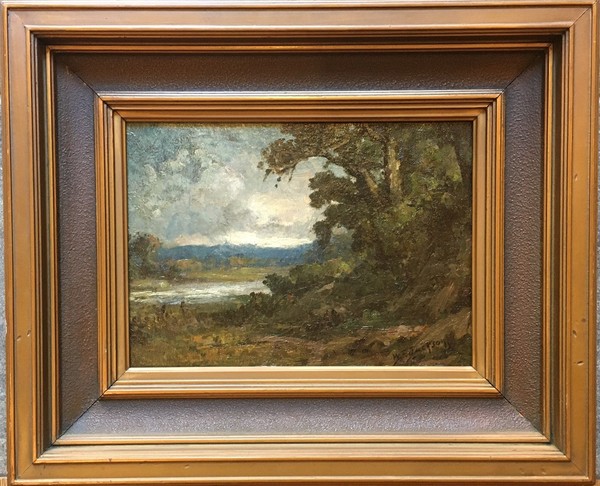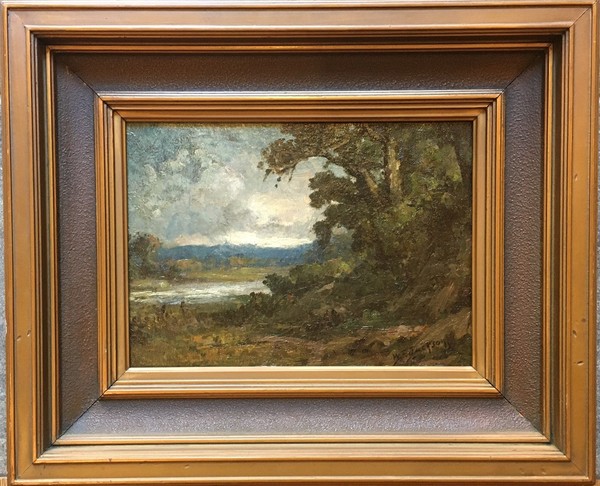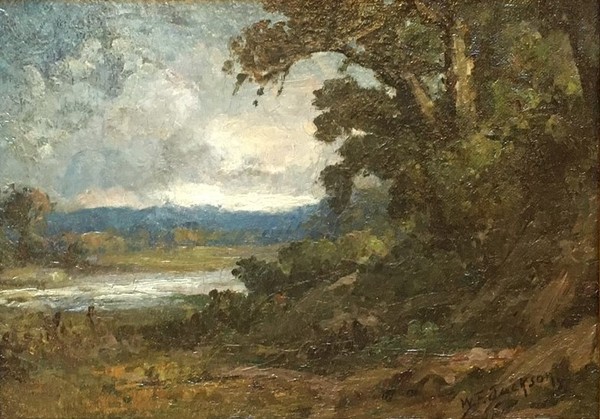 Title:
"Along the Sacramento River"
Medium:
Oil on canvas/board
Signed lower right

"…Sacramento's leading painter during the late nineteenth and early-twentieth century. Jackson launched into a career as a landscape painter, whose early works show the influence of his friend William Keith. His paintings often depict subjects near his favorite retreat in the Sierra Nevada, the Soda Springs/North Fork of the American River area.

In 1885 he became the curator of the newly-founded Crocker Art Gallery in Sacramento and served in that role for the next fifty years."

Excerpt from: Meadows and Mountains/The Art of William F. Jackson by Alfred C. Harrison, Jr. - The North Point Gallery, San Francisco, 2009.
INQUIRE
View Artist Biography