Alfred R. Mitchell&nbsp
(1888-1972)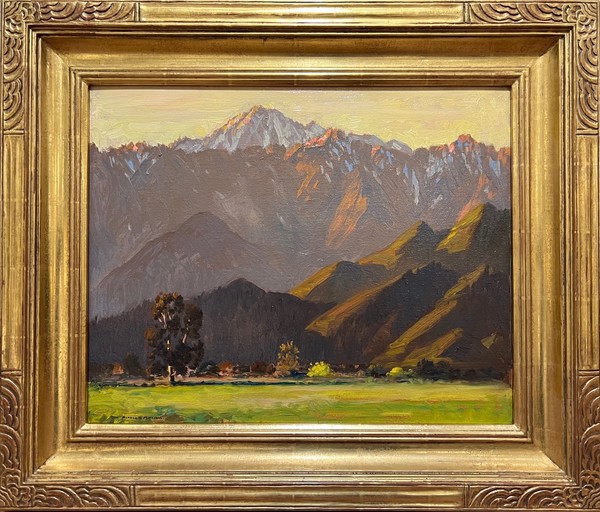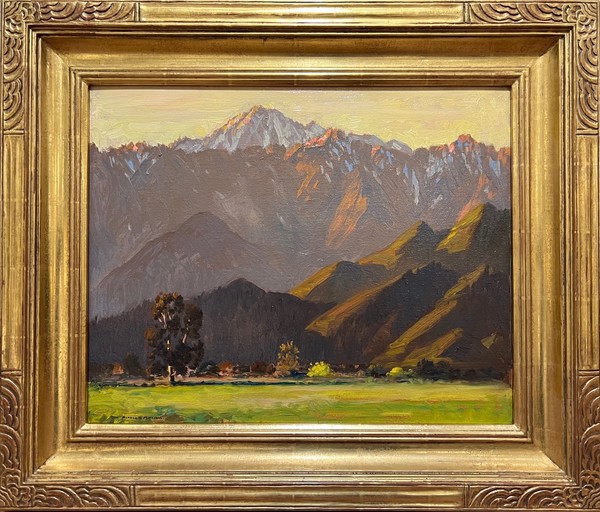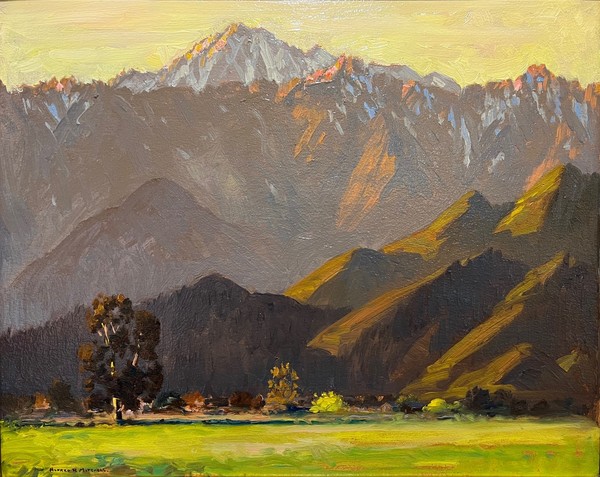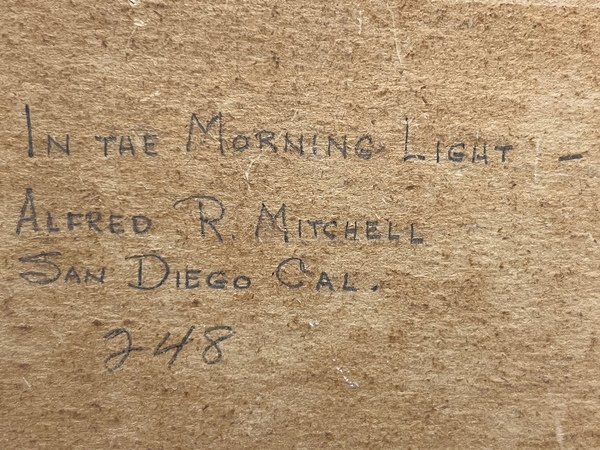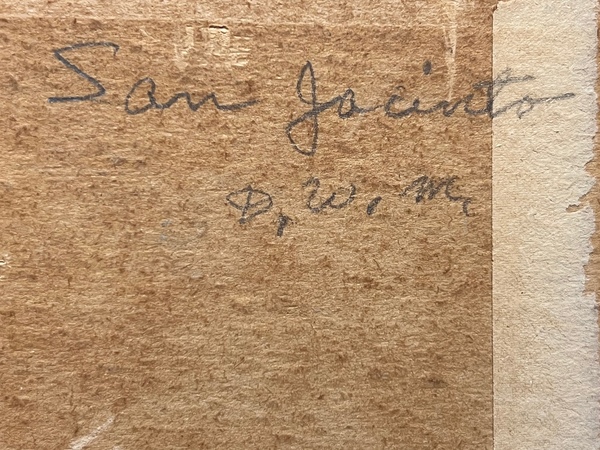 Title:
"In the Morning Light" - San Jacinto
Signed lower left
Titled and signed on reverse

Also on reverse, in the executor's hand - "San Jacinto" D. D. W.
(Dorothea D. Webster)...

In the summer of 1920 Alfred Mitchell met Dorothea Webster, the daughter of the Mitchell's family physician, Dr. I. Daniel Webster. She was a devotee of art, and the two immediately discovered they had a lot in common. He and Dorothea were married in the garden of "Treasure Trove," the home of her parents, Dr. and Mrs. Webster, on July 1, 1922. After a honeymoon in Julian, the couple moved into a flat of their own on Seventh Avenue.