Gunnar Widforss&nbsp
(1879-1934)
View Artist Biography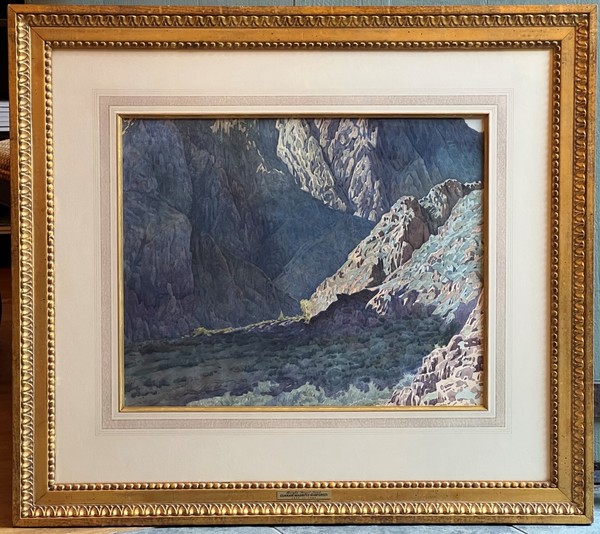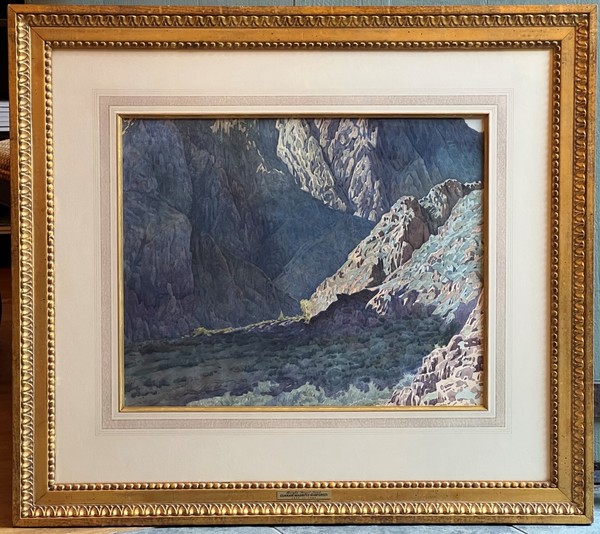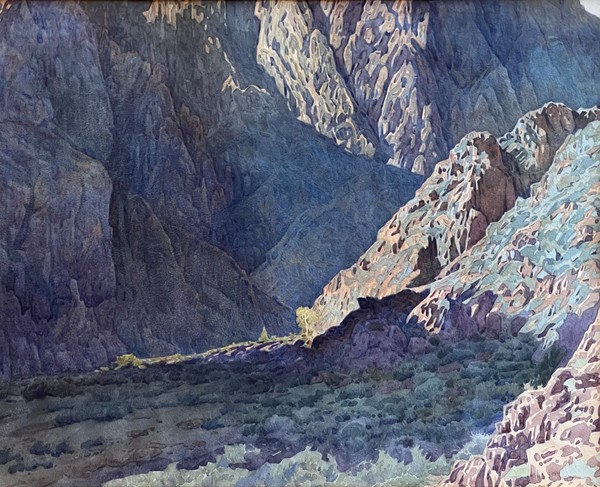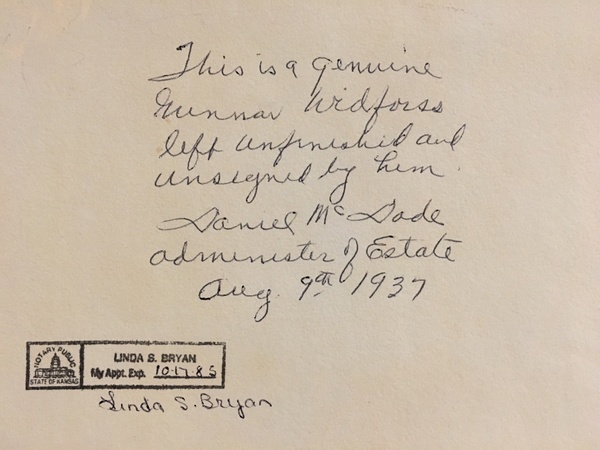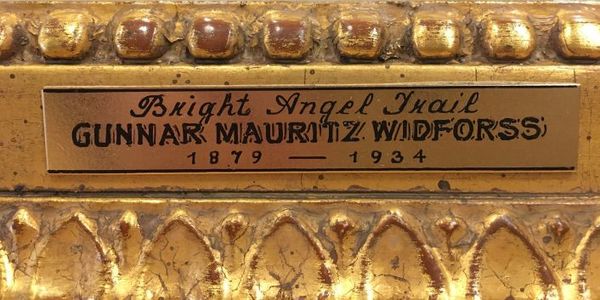 Notarized estate provenance on reverse
With title plaque

This work is recorded and illustrated in the online catalogue raisonné of Gunnar Widforss' work by Alan Petersen as catalogue entry #420. The online catalogue raisonné is available at www.gunnarwidforss.com.

"Although it isn't one of his "classic" Canyon paintings it is a great document of his practice of hiking in the Canyon to paint in remote locations." (excerpted from email from Alan Petersen/05/04/2022).

"Gunnar painted it near the mouth of Bright Angel Canyon, about a mile from Phantom Ranch, near the Colorado River, looking downstream. He probably would have been near the trail, but not really on it. In the painting, the river is hidden by the diagonal slope that cuts across the view from the right (north). The Bright Angel Trail itself is just out of the view to the right, further downstream."

"Since the painting has been known by that title (Bright Angel Trail) for some time, I think I'd stick with it. It maybe isn't the most accurate, geographically, but it's also not inaccurate. I'm going to change the title in the catalogue. (Grand Canyon: Inner Canyon).

(excerpted from email from Alan Petersen/06/03/2022).
INQUIRE
View Artist Biography