Gunnar Widforss&nbsp
(1879-1934)
View Artist Biography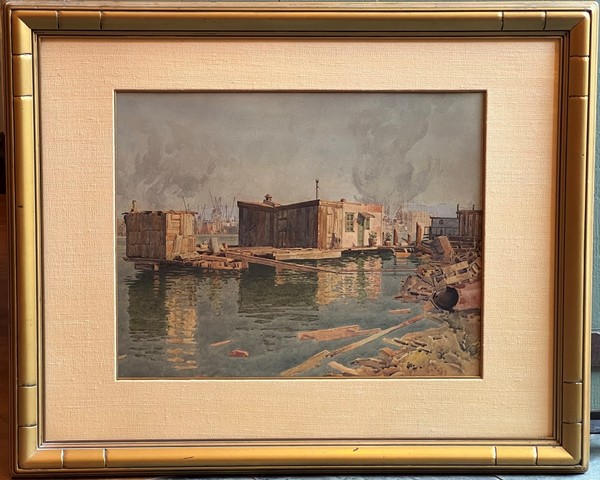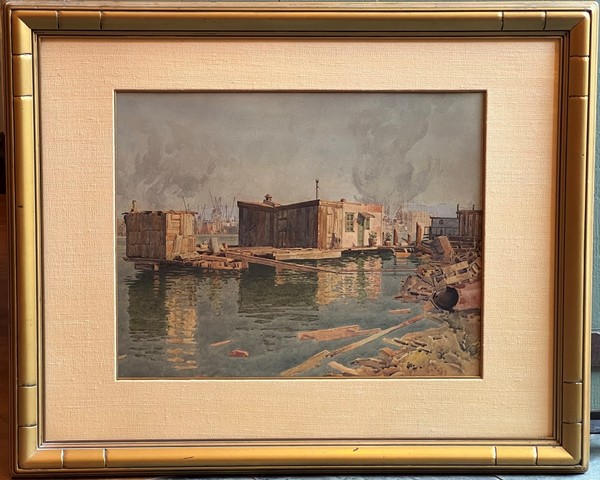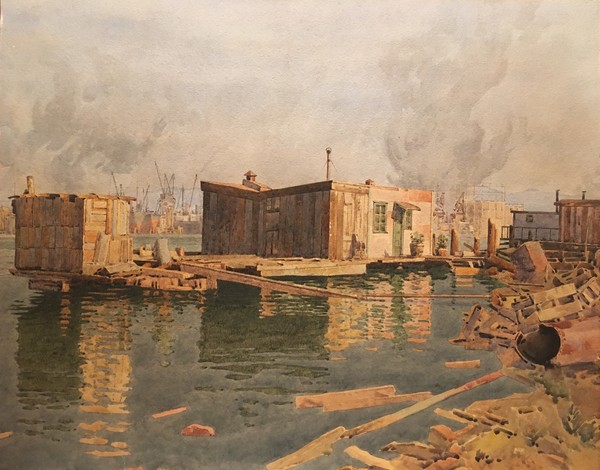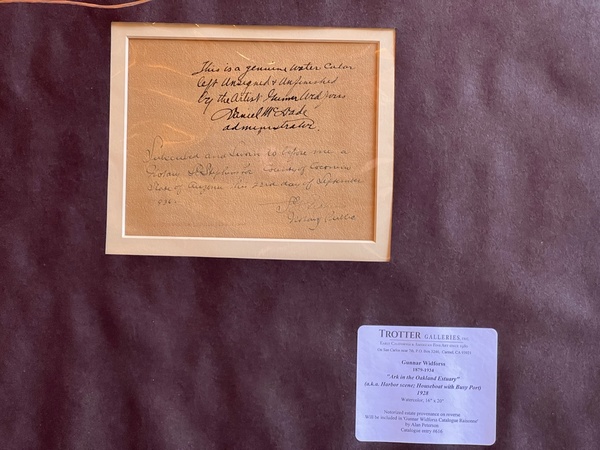 Title:
"Ark in the Oakland Estuary"
Notarized estate provenance on reverse

This work is recorded and illustrated in the online catalogue raisonné of Gunnar Widforss' work by Alan Petersen as catalogue entry #616. The online catalogue raisonné is available at www.gunnarwidforss.com.



In a letter to his mother, Blenda, dated December 5, 1928, Widforss referred to painting the harbor and old houses in Oakland. The improvised community of houseboats and "arks," as they were referred to, was home to artists, musicians, and bohemians in general.
INQUIRE
View Artist Biography