Thomas A. McGlynn&nbsp
(1878-1966)
View Artist Biography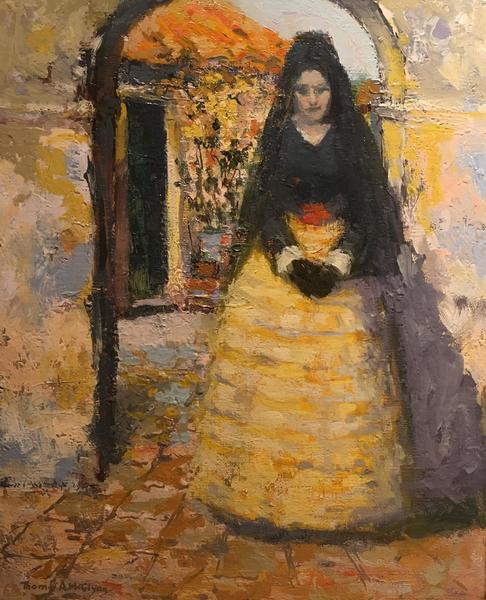 Signed:
Estate signed L.L.
Estate signature lower left
Directly from the Estate of Thomas A. McGlynn
Catalogue #267

The "Duenna" by definition, is 'an elderly woman serving as governess and companion to the younger ladies in a Spanish or a Portuguese family'. She would be attending the La Merienda Celebration held inside the Memory Garden at Custom House Plaza in Monterey, California - the city's oldest and very significant annual event.

The first La Merienda was held in 1929 commemorating the founding of the City of Monterey when in 1770 Father Junipero Serra and Captain Gaspar de Portola celebrated with a picnic overlooking the Monterey Bay.