View Artist Biography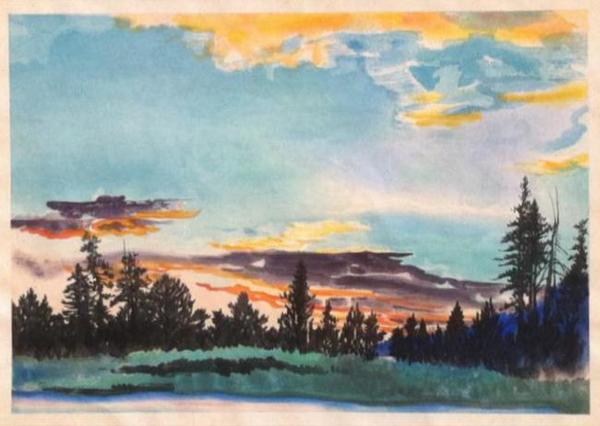 Title:
Printer's proof for "Evening Glow at Lyell Fork, Tuolumne Meadows"
(Proof outside the published edition of 100)
Photo of stamp on reverse: Made and Printed in Japan
at Takamizawa Color-Print Studio
Illustrated on page 113 of "Obata's Yosemite"

"Man stands enthralled at the sight of the evening glow at Lyell Fork during the late summer when, for only a moment, the streaks of clouds in the sky are transformed to bars of brilliant gold. Tamarack (lodgepole) pines growing in profusion along the fork darken their shadows as the evening deepens. The Lyell Fork River runs southwest to the northwest of Tuolumne Meadows, the highest plateau in the Sierra."