View Artist Biography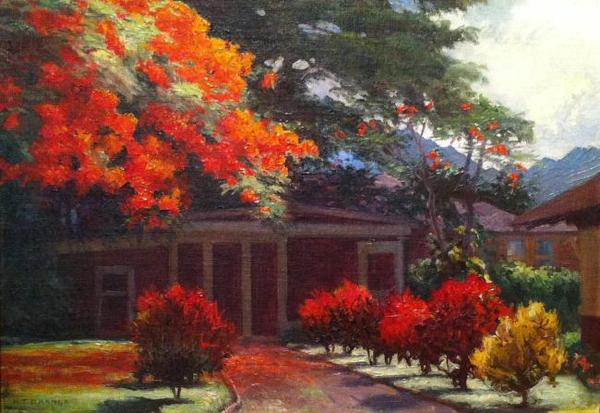 Title:
Helen Dranga's Home - O'ahu
Medium:
Oil on canvasboard
This painting depicts the artist's home in an
area near Alewa Heights on the island of
O'ahu. The Ko'olau mountain range is in the
background.

According to the 1927 Polk's City
Directory for O'ahu, Helen Dranga's residence
was listed at Waolani Avenue and was also
the residence of her son Theodore and his
wife.

The beautiful red tree is a Royal Poinciana
(also called Flame Tree).