View Artist Biography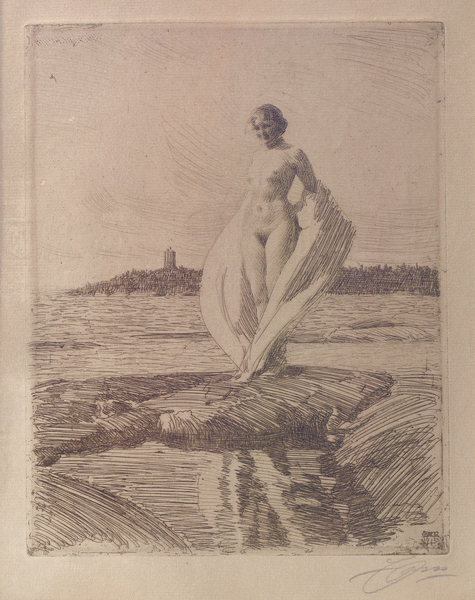 Plate: Initialled and dated lower right
Signed in pencil lower right
Kennedy & Co. Rare Prints label on reverse

Anders Zorn, the celebrated painter and print-maker, rose from humble
beginnings to become a celebrated member of the European and American upper classes.

Not only did Zorn love America, but also America loved him, and continues to do so. The artist was one of the most actively collected printmakers of the early 20th Century, and was often ranked among the world's most highly-esteemed printmakers.