View Artist Biography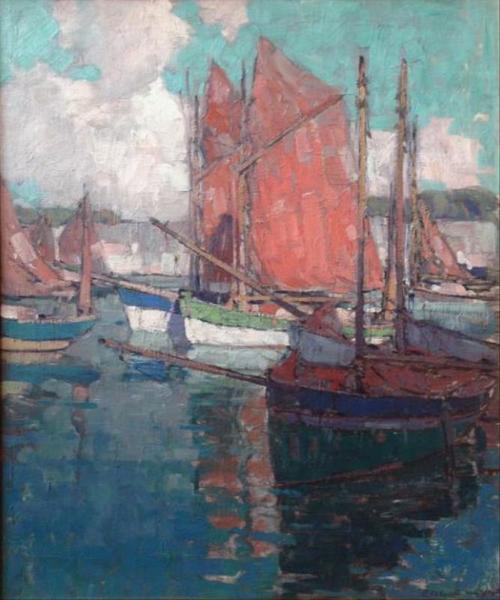 A rare vertical format - painted during a two-year painting tour of Europe that he and Elsie began in 1922. While there, in 1923 at the Paris Salon, Payne won an Honorable Mention, which was significant recognition because more than 7000 paintings were exhibited.

The original Newcomb-Macklin frame that surrounded this painting is numbered and corresponds to the date of 1924.