View Artist Biography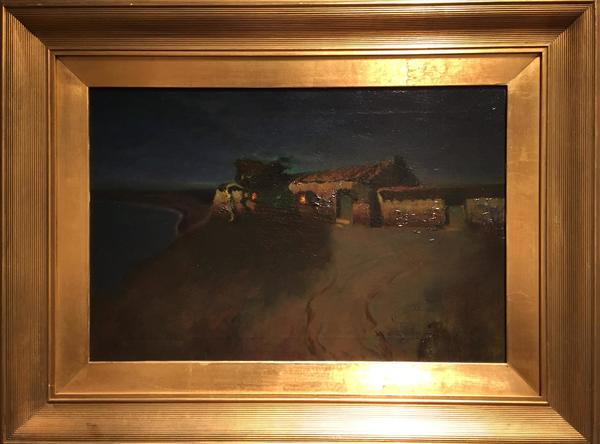 Signed lower left
On reverse canvas: 'Property of Constance Peters'; and titled "Abrego Adobe"
Retains original Gumps frame

Peters attended the San Francisco School of Design before going to Europe in 1888 for six years of art training in France. It was in Paris that both Whistler and Alexander Harrison encouraged him to paint romantic nocturnes. Upon his return to California, Peters built a home in Monterey and his name became almost synonymous with landscapes of crumbling adobes painted in the witchery of moonlight. He was leader of the group of American Luminists which centered about the Del Monte Art Gallery when it opened at the old Hotel Del Monte in 1907.