View Artist Biography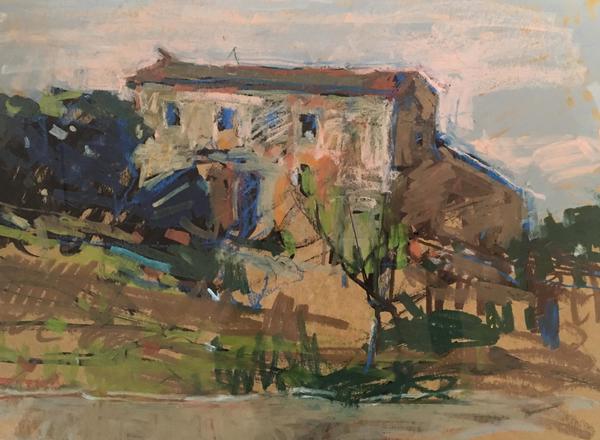 Medium:
Oil pastel on paper/board
Exhibited: Carmel Art Association/1994 retrospective; illustrated in accompanying book, page 108, plate 58. Page 109 from an interview with Gerald Wasserman, Carmel Art Association member, 'Gerry' discusses his trip to Rome where he met Yuan who was there to paint the local scenery. However, Yuan decided to shorten his time in Rome and said "I think I'm going to Sicily." When he came back from Sicily he had done about twenty paintings.

Yuan settled on the Monterey Peninsula in 1952 where he met, befriended and was influenced by artist Armin Hansen.

During his lifetime he was honored with several one-man shows in San Francisco, Boston, and New York, where he showed his traditional as well as his more abstract works. Whenever he entered his paintings in juried shows, he won prizes and top honors. With profound dedication and discipline he created a legacy of paintings rich in beauty and tranquility.