View Artist Biography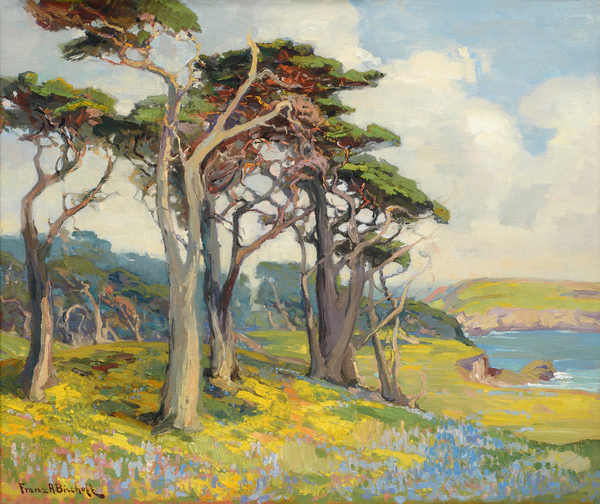 Title:
"Cypress Point" -Pebble Beach-
The early California impressionist Franz Bischoff's superb sense of color is on full display as he selects one of the most beautiful and inspirational views on the west coast for this memorable painting. Almost a decade later this same scenery was to become home to the most dramatic back-to-back par 3's in golf, the remarkable 15th and the signature 16th of the legendary Cypress Point Club golf course made famous by Marion Hollins - golf's first female course developer.

Signed lower left
Titled and signed on reverse:
"Monterey Shore in Springtime" - Monterey Coast-

Exhibited: Pasadena Museum of California Art (PMCA) - Gardens and Grandeur: "Porcelains and Paintings by Franz A. Bischoff"/
November 14, 2010-March 20, 2011.

Illustrated in Franz A. Bischoff – The Life and Art of an American Master
published on the occasion of the exhibition – page 97.