James Everett Stuart&nbsp
(1852-1941)
View Artist Biography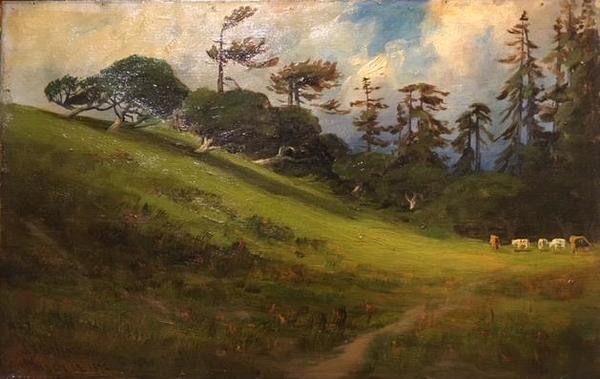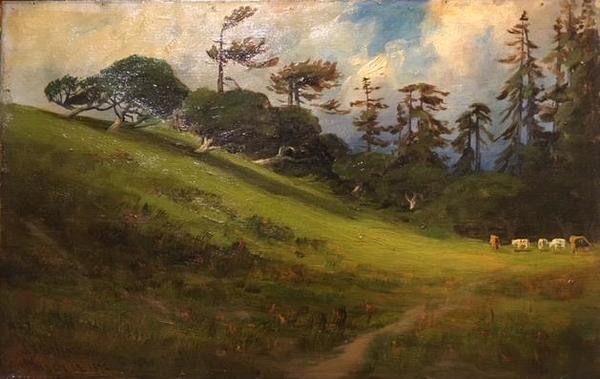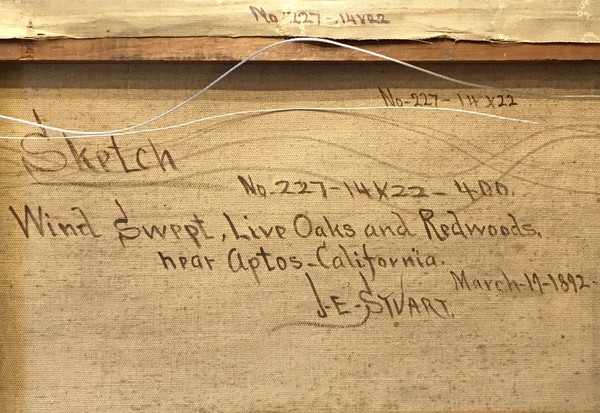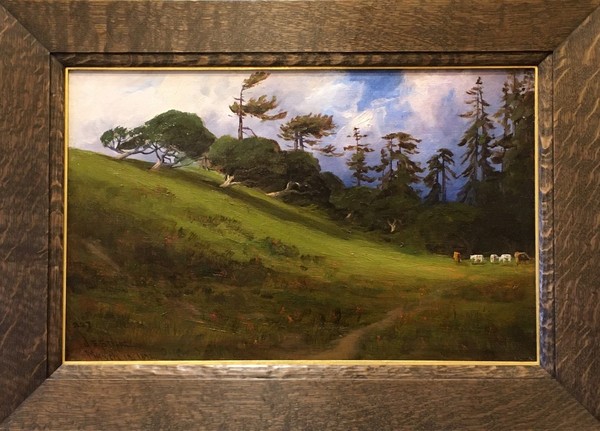 Title:
"Wind Swept, Live Oaks and Redwoods,
"Wind Swept, Live Oaks and Redwoods, near Aptos, California"
Signed and dated March 19, 1892 lower left
Titled, signed and dated on reverse
Frame: Holton Studio Frame-Makers, Berkeley, California


Known for his panoramic landscapes from Maine to California to Alaska to the Panama Canal, but especially of the American West with focus on Northern California and Oregon.

His family moved to San Francisco when he was eight where eventually he studied art with Virgil Williams, Raymond Yelland, Thomas Hill, and William Keith at the San Francisco School of Design.

Stuart was highly successful and popular among his peers, underscored by his membership in the Bohemian Club. Many of the owners of old homes in California have his paintings on the wall, suggestive of a time of grandeur. One of his paintings is in the White House, and his work is in the historical societies of Oregon, Washington, and Montana.
INQUIRE
View Artist Biography